Having trouble seeing this email? View the web version.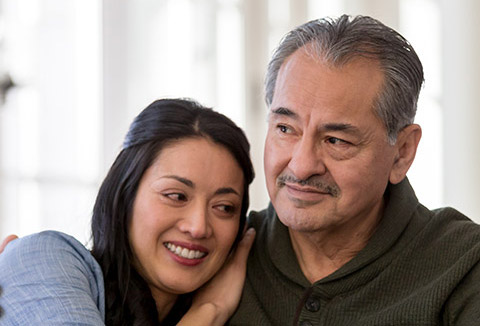 "When thinking about my financial situation in the context of my chronic condition, I feel more fearful than hopeful, more overwhelmed than prepared, and more anxious than content."
– Respondent, HIV/AIDS
Is financially preparing for a chronic condition possible?
When we put our customers at the center of all we do, we can better understand their needs for connecting health and finances. To gain a deeper understanding of our account holders who have chronic conditions and to help those who do not potentially prepare for a health event, Optum Bank conducted in-depth research and interviews with people who are struggling with chronic conditions such as HIV/AIDS, chronic obstructive pulmonary disease (COPD), Parkinson's disease and other conditions. Our goal was to uncover and address unmet needs.
What we found were compelling stories about being financially prepared for health events and chronic conditions for both individuals and their caregivers. The research discusses the deep emotional impact a diagnosis can have, and the financial struggles that ensue.
60% of Americans (150 million) are living with at least one chronic condition such as heart disease, COPD or HIV/AIDS.*
*rand.org/blog/rand-review/2017/07/chronic-conditions-in-america-and-prevalence.html.
---
Optum Bank is dedicated to helping our customers prepare for health care now and in the future through education, moving them along the Health Finance Journey™ model and helping them save. Health and finances are highly intertwined, and chronic conditions can lead to stress and hardship with both factors. To learn more about this emotional topic and how you might help your employees be better prepared, you can read our white paper, "Is financially preparing for a chronic condition possible?"
Health saving accounts (HSAs) are individual accounts offered or administered by Optum Bank®, Member FDIC, and are subject to eligibility requirements and restrictions on deposits and withdrawls to avoid IRS penalties. State taxes may apply. Fees may reduce earnings on account. This communication is not intended as legal or tax advice. Federal and state laws and regulations are subject to change.
Please do not reply to this email address, this mailbox is used for outbound email only.